All fitness classes are cancelled for Thursday, December 5th due to weather. The facility will close at 7:00p.m. Please call prior to coming to the Y to ensure we are open. Be safe all!
---
Senior Social Bus Trips
Due to weather the Nashville Senior Social Bus Trip for Friday, December 6 has been cancelled.
…more information on bus trips
---
2014 Get Fit Challenge Registration Deadline Jan 5
Are you looking to challenge yourself in the new year?  Join us for our Get Fit Challenge that kicks off January 6.  Compete as teams of four or as an individual to lose the largest percentage of weight over the course of the challenge.  This year's challenge features prize money, incentives for meeting short term goals, fellowship, help from fitness and nutrition professionals, accountability, and more.
Over all Prize: 1st place: $300 + additional prizes, 2nd place: $200 + additional prizes
Team Participation Prizes: 1st place: $100, 2nd place: $40 in Y bucks
Cost: $50 members, $100 guests (includes a punch card for 3 individual YMCA visits per week)
Get Fit Challenge 2014 entry form
---
Starting in January we will have Youth Basketball programs available.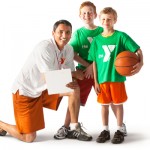 We will have 7 week programs for ages 4 – 6th grade.  For younger children the program will be clinic style practices and including drills designed to teach fundamentals and teamwork in a non-competitive learning environment.  T-Shirts provided.  For older children the program will be clinic style practices including position specific drill designed to teach fundamentals and basic skill development in semi-competitive controlled scrimmages.  Reversible jersey provided.
Ages 4 – 2nd Grade Starting January 14
3rd – 6th Grade Starting January 16
Cost $30 members / $40 guests
---
Drivers Education Comes to the YMCA
All Star Driving School to hold classes at the YMCA. Classes meet each Sunday.  First class will be held at the Bloomington location, but remainder will take place in Spencer.
January 5  – March 15  Time: 5:15 – 7:00pm
Registration must take place at the main office of the All Star Driving School.  812.339.9908
Cost: $375
---
Pool Operations
As many of you already know, the OC Family YMCA pool has been losing over 6000 gallons per day of water. As you can image, the network of pipes and drains needed to operate the two indoor pools is extensive, and most of the installation is underground. We have been working vigilantly to isolate and locate the defect with a minimal amount of disruption to pool activities. Our tests indicate that the lap pool shell is where the water loss is occurring. We have used dye to test all joints and seams but we have been unable to identify any suspicious areas.
Because of the replenishment water needed to be heated and chemically treated, the costs associated with the amount of water loss are not sustainable. We must locate and fix the problem as soon as possible. We will likely need to close the lap pool for a number of days to conduct additional tests. Our team of directors and instructors will be working with you to help us find ways to minimize the inconvenient cause by this disruption. Rest assured, we are not taking this step lightly. We know how important the pool is to our members. Our goal is to get this resolved as just as soon as we can.
The lap pool will be closing at 12:30 Wednesday November 27 to address the leakage issue. The therapy pool will remain open.