Youth Spring Soccer
It's Soccer Time with co-ed Soccer for youth ages 3-14
Registration is open now – March 28
2015 Spring Soccer Registration form
$45 members / $55 non-members
Evaluations held on Saturday March 28
Age: 5-6 at 9:30 to 10:00a
Age: 7-9 at 10:00 to 10:30a
Age 10-14 at 10:30 to 11:00a
Fundamental Skills Clinic available April 4th for ages 5-14.   Practices begin Monday, March 30 for ages 3-4.  Practices begin Tuesday March 31 or Thursday April 2 for ages 5-14.  Games for ages 5-14 begin Saturday April 11.
Volunteering as a Coach or Sponsor
We greatly appreciate our volunteer coaches.  One dependent child per volunteer coach will play at no charge for the season.  If you would like to volunteer please contact the YMCA at 812.828.9622 or complete the volunteer section of the registration form.
Businesses and organizations can sponsor a team to show their youth support.  If you would like to sponsor a team please contact the YMCA at 812.828.9622 or complete the volunteer section of the registration form.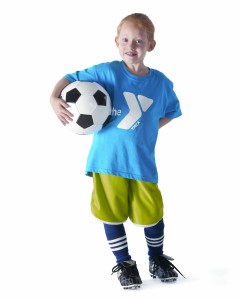 Y Book Club
The free book club for all (ages 12+) returns! The group will meet once a month to discuss a member chosen book.
March 12 6:30p to 7:30p The book being discussed is Angels Walking by Karen Kingsbury.
Lifeguard Certification Course
March 15
American Red Cross Lifeguard Certification Course will begin March 15. Course is 30 hrs.  Register early, class size limited.  Cost is $200
Bus Trip Adventures
March 25, Register before March 11
Bus Trips Adventures return March 25 with a trip to the Children's Museum.  The Children's Museum is twice the fun for adults! Celebrate spring and enjoy a day of fellowship and discovery!   Everyone is welcomed to join in the adventure.  Bus departs at 9:00AM and returns at 4:00PM
$42/person (includes admission fees)
Blood Drive
March 30
Owen County Family YMCA Blood Drive
Time: 8:00-1:00
Contact Jodi Drescher 812-828-9622 or email to schedule an appointment.
CPR / AED Training
The Owen County Family YMCA will be hosting American Heart Association CPR Training.  Having the proper CPR training could prove to be invaluable life saving skill in the case of an emergency.  Whether you would like to know CPR for your personal peace of mind or whether the training is required for an aspect of your life we are excited to offer training through the YMCA.
Date: March TBA
Time: 4 hr course 9:00a to 1:00p
Location: Owen County Family YMCA
Cost: $50 for members and non members.

5K Run/Walk and 1 Mile Fun Run
Saturday April 25, 2015, (early registration due by April 11)
Friends of McCormick's Creek and Owen County Family YMCA host a Mag 7 Series Race. This race is open to all ages.
Where: McCormick's Creek State Park Nature Center
When: Race Day Registration begins at 7:30am, Race at 8:30a
Prizes to top male and female 5K overall runners and walkers.  Awards granted to top 2 age group winners in 5K run and first age group winners in 5K walk and Fun Run.
5K Run or Walk:
$20 (postmarked by 4/11/15)
$25 (after 4/11/15)
1 Mile Fun Run:
$ 5 (postmarked by 4/11/15)
$10 (after 4/11/15)
All 5K participants that register by April 11th will receive a t-shirt.  Additional Shirts: $10 and must be ordered by 4/11/15. Shirts are not included for 1 Mile Fun Run.
5K 2015 Entry Form or online registration
Group Fitness Classes
Session I (Jan 5 – Feb 21), Session II (Feb. 22-April 18)
One of the greatest moments in life is realizing two weeks ago, your body couldn't do what it just did.
Group fitness classes not only offers a great way to keep you moving for seven (7) weeks, they also help you build greater confidence with new challenges and successes, form new friendships, and—oh yeah– have a lot of fun in the process.  We have classes for all fitness levels to help you achieve your goals.  Find the class that is right for you.
Classes will not meet during SOCS Spring Break (March 22-28)
….see full class schedule and online registration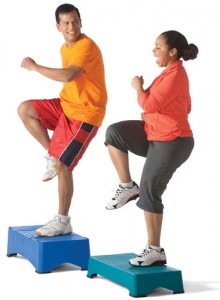 Swim Club and Swimming Lessons
begins each month
Swim Club is open to youth that (a) have finished swim lessons or (b) are strong swimmers able to swim down and back in the pool. New club start the first Monday of each month
Mondays & Wednesdays 6:00 to 7:30p
Swim lessons are small groups with highly structured progressive lessons.  New classes start the first Tuesday of each month.
Tuesdays & Thursdays
Beginners:
6:00 – 6:30p
Intermediate:
6:30 – 7:00p
Fee per monthly session of Swim Club or Swim Lessons are $45 members / $75 non members
Owen County Family YMCA 2015 Challenges
The Get Fit Challenge team weight-loss competition and Y Fit Life Challenge an individual cross-training fitness challenge are under way.
Reminder the rescheduled Swim Clinic is coming up on Saturday, March 7, at 1:30PM
Y Fit Life participants – it's time to start scheduling the final fitness assessment.  Please contact Laura 812.828.9266 to schedule an appointment for the assessment.
Special Thanks
We would like to thank our sponsors for the Get Fit & Fit Life Challenges.
Boston Scientific
Inter Tec
Cook Medical
Owen County State Bank
Babbs SuperValu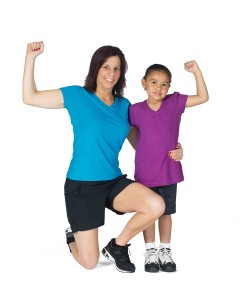 Day Camps
Snow Day Camp School cancelled? Still have to go into work?
The Y is now offering childcare on those winter day.  Afternoon snacks provided.
No advance registration required.  Please call the Y at to assure the facility is open and staff is available before planning to attend the Snow Days Camp
$15 a day ($10 for after school participants).
Spring Break Day Camp
Dates: March 23-27, 2015 (tentative additional days March 16-20 if no make-up snow days)
Day Camp hours are 7 AM – 6 PM (10 hour daily limit) Monday – Friday for ages 5-12
The weekly fee for Day Camps are $75 members / $85 non members.
After School for Youth
After School After school programing is open to public and homeschool children ages 5 -12.  Monday through Fridays 3:00 to 6:00p.  Cost is $25/wk for members and nonmembers.
Teen Fridays A fun and safe place for teens to go after school!
The YMCA will provide transportation the Y every Friday!
The Y bus will pickup students in front of OVMS following dismissal and depart at 3:30PM.
Students will have the opportunity to utilize the entire facility including, but not limited to the gym, indoor track, exercise equipment (14+) and pool.
First Friday of every month is FREE!
A guest fee of $3 will apply on other days.
Youth Dance Classes
Build self-esteem through movement!  Explore tap, ballet, hip hop and creative movement dance with YMCA dance coaches
.  Progressive classes are based on skill levels for ages 3-16 with a Spring Recital to feature the students progress.
Registration opens monthly for new and reoccurring students. …..more information
Senior Social Activities
The Owen County Family YMCA will offer activities the 2nd and 4th Friday of each month at 1:00p as part of the Senior Social.  The program is free for members and non-members and is hosted by the YMCA Senior Social Committee.  Coffee and water will be available.  Attendees are asked to bring their favorite snack to share.
Upcoming Activities:
February 13, 1:00PM Scrabble, Cards
February 27, 1:00PM Bingo (sponsored by Owen Valley Health Campus)
March 13, 1:00PM Board Games
March 27, 1:00PM Bingo (sponsored by Owen Valley Health Campus)
The Owen County Family YMCA and NETA (National Exercise Trainers Association) are co-sponsoring the following nationally-recognized workshops.
GROUP EXERCISE CERTIFICATION
Saturday  May 2, 2015
8:00a – 5:00p
Potential and current fitness instructors will learn basic academic and practical application of teaching group exercise.  No college, science or teaching background required.  Workshop registration includes a full-day review,  written exam and 2-year certification.
YOGA INC
Sunday  May 3, 2015
Are you ready to incorporate yoga into your classes or with your clients? This basic Yoga course will give you an overview of common poses that will give you the knowledge and confidence to teach yoga safely and with confidence. Learn the poses that are most beneficial for your participants and clients, as well as review common yoga mistakes and injuries that often occur in the fitness industry.
To Register: Call 800.237.6242