Youth Dance Recital Coming Soon!
Friday June 3, 2016, with curtain time at 6:30 pm the Youth Dance classes will have their dance recital.  This event is open to everyone to attend this event at the OVHS auditorium and will feature all the ballet classes and hip hop.
Relax & Enjoy an Indians Game!
Bus Trip.  Wednesday, June 15
Bus departs at 10:15.
Stopping for an early lunch at Gray's Cafeteria
$45/person
We have a seat in the shade for you!
Register by June 1
MARCH TO THE PARK
Saturday, June 25th 9:00am at Cooper's Commons 
Join the Y team as they participate in the McCormick Creek Centennial Event.  The McCormicks Creek State park was founded in June 1916, and is Indiana's first state park.  The "March to the Park" event is part of a weekend of celebrating the 100 year anniversary.
Join us as we starts at Cooper's Commons and travels up River Road to McCormick's Creek State Park. (3 miles).  Register now at the Y Member Services Desk to receive your Y Team t-shirt! $5/person (includes shirt) Want to stay for lunch and enjoy the festivities at McCormick's Creek State Park? Go to www.friendsmccormickscreek.org to register and receive lunch for just $2/person! Be sure to enter as part of the Y Team!
LIFEGUARD CERTIFICATION
Need a summer job? The Y is offering a lifeguard certification class starting May 15th. Work for the us and McCormicks Creek State Park for the summer!  Register today at the Y members service desk.
Registration Fee: $200   ($50 due at sign-up, remainder due first day of class.)
PARENTS & POLLYWOGS
Toddlers 6 months to 3 years learn water safety and basic swim techniques while interacting with their favorite person – YOU!
Ages 6 months–3 years
New classes start the first Monday of the month.
M/W 4:45 – 5:15p
BETTER THAN B4 RUN/WALK PROGRAM
Get off the treadmill and take to the road!
Initial Assessment: Saturday, June 18, 9:00am PARTICIPANTS MEET AT Y AT 8:30 ON JUNE 25. This non-competitive walking and running training program designed to accommodate all fitness levels culminates with a 5K or 10K event on Sunday, September 25, 2016, at 2:00PM. The program fee includes entry for the race and a tech shirt.
Participants will:
1. Learn how to safely improve speed and/or increase distance.
2. Be divided into groups based on fitness and personal goals.
3. Meet each Saturday at 9:00am at the YMCA for group runs or walks.
4. Board the Y bus and explore a new place to run or walk on the third Saturday of each month.
5. Have ChildWatch available for children up to 8 years old. See Y Member Services for details and pricing.
Saturdays  9:00 AM – 10:00 AM June 25-September 25, 2016!
GROUP FITNESS CLASSES
Group fitness classes offer you a chance to surround yourself with those who challenge you, push you, motivate you, and those who keep your fire lit and make you better. Here is a look at the all the group fitness classes offered at the Owen County Family YMCA.
REGISTER TODAY for Session III (starts April 17)
Active Adults T/Th 10:30a
Aqua Fit M/W 6:45p
Cardio Mix T/Th 4:30p
Cardio Splash M/W/F 9:00a
Pickleball Th 6:30 to 8:00p
Saturday Zumba Sa 9:15a
Saturday Yoga Sa 10:15a
Silver Sneaker M/W 10:15a

Step N Tone T/Th 5:30p 

Strong & Fit M/W 5:45p
Yoga Sunrise M/W 8:00a
Yoga Strong T/Th 5:45p

Zumba T/Th 6:45p
Coming in September 2016 – Dance for Joy.  A new Monday group fitness dance class will be offered in September at 7:30p.  Dance for Joy is a fusion of dance techniques that encourages participants to find joy in dance. No dance experience required; all skill levels welcome.
SUMMER BREAK DAY CAMP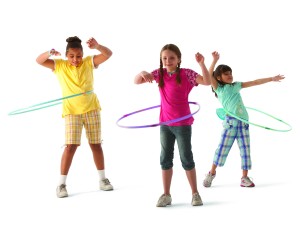 Day Camps are fun filled days at the Y during the Spencer-Owen Community School Corporations breaks.  YMCA Day Camps provide exciting and educational camp programming for children including: field trips, team building games and activities, arts and crafts, swimming, summer reading program, cooking and nutrition, programs designed to encourage a love of physical activity, character development exercises, and practicing of YMCA core values.  Day Camps are available when Spencer Owen School  Corporation is not in Session.
Field trips schedule on Tuesdays and Thursdays throughout the summer.
Ages: 5-12
Time: Monday through Fridays 6:00 am to 6:00 pm
Full Time Hours: 6 AM – 6 PM Monday – Friday
The weekly fees are $80 members / $90 guests
Part Time Hours: 6 AM – 6 PM Tuesday & Thursday
The weekly fees are $40 members / $45 guests
Enrollment and payment must be complete prior to attending. Parents may register their children during regular business hours at the Owen County Family YMCA.
2016-2017 Youth Dance Class
The 2016-2017 Youth Dance Class schedule is now available.  Classes include Ballet, Hip Hop, Tiny Steps, Pre-Ballet, and Teen Dance Club. … more information
Fall 5k Walk/Run or 10k Trail Race
Sunday, Sept. 25, 2016 2:00 pm
Entry Fee if postmarked by Sept. 10:  $20 for 5K, $25 for 10K  (All participants that register before September 10th will receive a tech shirt.)
2016 Trail Race Entry Form or online registration
Spring 5k Results
Check out the results of the Spring 5K that took place on April 23.  … more information