Winter Day Camps
Winter Break Day Camp The Y will be offering Winter Break Day camp during the SOCS break on Dec 22 – Jan 2.  Camp hours are 7 am to 6 pm.  Call the Y for camp prices and registration.  REGISTER TODAY!
Snow Day Camp School cancelled? Still have to go into work?  The Y is now offering childcare on those winter days.  $15 a day ($10 for after school participants).  No advance registration required.  Afternoon snacks provided.
After School for Youth
After School After school programing is open to public and homeschool children ages 5 -12.  Monday through Fridays 3:00 to 6:00p.  Cost is $25/wk for members and nonmembers.
Teen Fridays A fun and safe place for teens to go after school!
The YMCA will provide transportation the Y every Friday!
The Y bus will pickup students in front of OVMS following dismissal and depart at 3:30PM.
Students will have the opportunity to utilize the entire facility including, but not limited to the gym, indoor track, exercise equipment (14+) and pool.
First Friday of every month is FREE!
A guest fee of $3 will apply on other days.
Give the Gift of Health
with YMCA gift cards!
Gift cards are great gift ideas for anyone looking to improve their health. Gift cards can be used for Y membership, classes, or general Y programs. Give a little or give a lot with a gift card from your local Owen County Family YMCA.
Start 2015 off with a Y Membership
An Owen County Family YMCA membership is less than you might think; some memberships are less than a dollar a day! The Y also offers discounted memberships based on household size and income.
We all spend more than that on indulgences each day. Being healthy is well worth the investment!
Challenge Yourself in 2015
We are excited to offer 2 fitness challenges for the new year.  We will have the annual team weight-loss competition, Get Fit Challenge, as well as an individual cross-training fitness challenge, Y Fit Life Challenge.  The two programs will run parallel, both beginning on January 4 and lasting until Spring Break. Get Fit is for those that have the primary goal of weight-loss and Y Fit Life is a balanced approach to fitness for those with the goal of improving overall fitness and/or attaining personal fitness goals.
Y Fit Life Challenge Information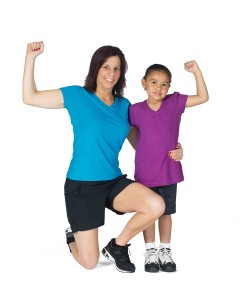 NETA Certification Course
Group Exercise Certification
Saturday  January 3, 2015
8:00a – 4:30p
The Owen County Family YMCA and NETA (National Exercise Trainers Assoication) are co-sponsoring the following nationally-recognized workshops.  Potential and current fitness instructors will learn basic academic and practical application of teaching group exercise.  No college, science or teaching background required.  Workshop registration includes a full-day review,  written exam and 2-year certification.
Workshop fee $299
Earlybird fee if registered before December 4, 2014: $249
To Register: Call 800.237.6242 or On-line at www.netafit.org
NETA Certification Course
Yoga Incorporate
Sunday  January 4, 2015
8:00a – 1:00p
The Owen County Family YMCA and NETA (National Exercise Trainers Assoication) are co-sponsoring the following nationally-recognized workshops.  Are you ready to incorporate yoga into your classes or with your clients? This basic Yoga course will give you an overview of common poses that will give you the knowledge and confidence to teach yoga safely and with confidence. Learn the poses that are most beneficial for your participants and clients, as well as review common yoga mistakes and injuries that often occur in the fitness industry.
Workshop fee: $ 119
To Register: Call 800.237.6242 or On-line at www.netafit.org
Setting Goals for 2015?
One of the greatest moments in life is realizing two weeks ago, your body couldn't do what it just did.  Group fitness classes not only offers a great way to keep you moving for seven (7) weeks, they also help you build greater confidence with new challenges and successes, form new friendships, and—oh yeah– have a lot of fun in the process.  We have classes for all fitness levels to help you achieve your goals.  Find the class that is right for you.
2015 Session 1 begins January 4.  **Special discount for Get Fit or Fit Life Challenge participates when registering before January 5**
NEW Classes
Tap Dancing and Yoga Strong added to the Session 1 schedule.  ….see full class schedule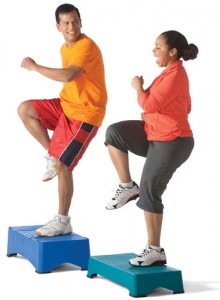 Y Book Club Returns in January
The free book club for all (ages 12+) returns! The group will meet once a month in the evening from 6:30-7:30pm, to discuss a member chosen book. Though this is a free program for all (ages 12+), we do ask that you register in advance as space is limited! Child watch resources are available during this time at the Y's minimal regular fees.
Friday January 9, 2015  6:30p to 7:30p
The book will be The Winter People by Jennifer McMahon.  Overview of the book from Barnes & Nobles: West Hall, Vermont, has always been a town of strange disappearances and old legends. The most mysterious is that of Sara Harrison Shea, who, in 1908, was found dead in the field behind her house just months after the tragic death of her daughter.  Now, in present day, nineteen-year-old Ruthie lives in Sara's farmhouse with her mother, Alice, and her younger sister. Alice has always insisted that they live off the grid, a decision that has weighty consequences when Ruthie wakes up one morning to find that Alice has vanished. In her search for clues, she is startled to find a copy of Sara Harrison Shea's diary hidden beneath the floorboards of her mother's bedroom. As Ruthie gets sucked into the historical mystery, she discovers that she's not the only person looking for someone that they've lost. But she may be the only one who can stop history from repeating itself.
Basketball Leagues
Adult Basketball League and
Over 40 Adult Basketball League
Registration is open now till February 2nd.
Adult team basketball league is full court games of 6 games plus single elimination seeded tournament.  12 team member max roster.  Register as a team, teams provide their own numbered uniforms.  Games begin Thursday February 12th. $350/team
Over 40 adult basketball league is 4 vs 4, shortened court games of 6 games plus single elimination tournament.  Must by 40 by the end of 2015. Games start Tuesday February 10th.  Member $35 / Nonmembers $45.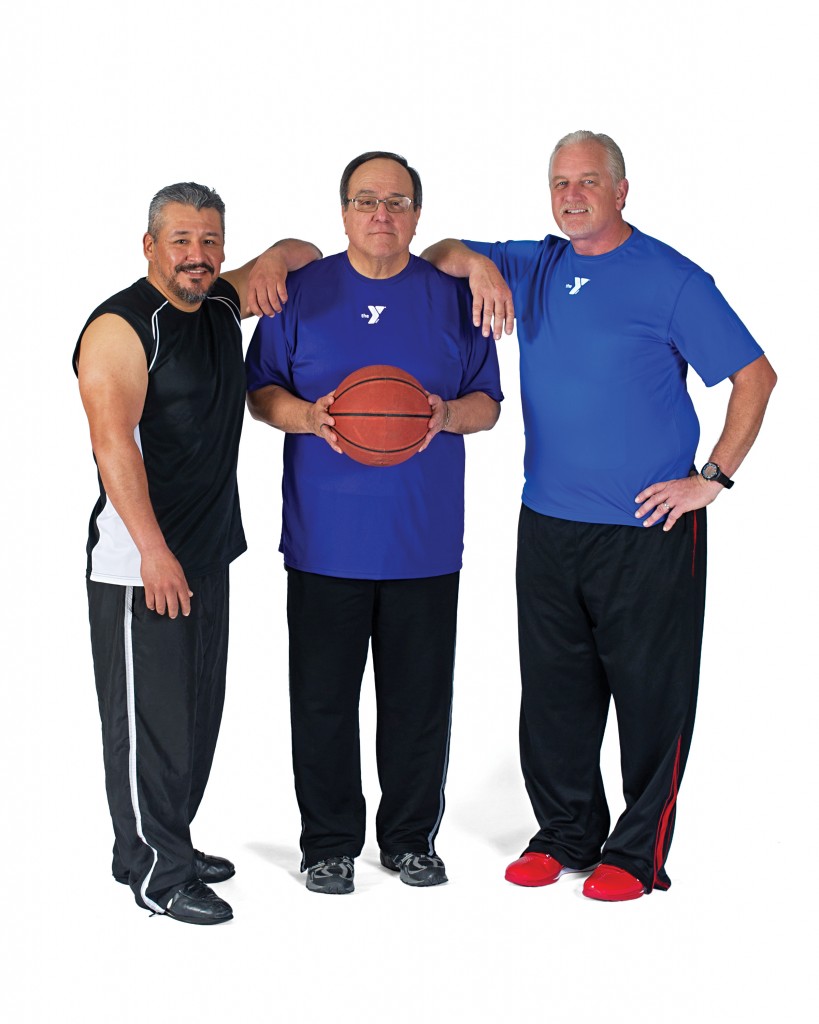 CPR / AED Training Returns in January
The Owen County Family YMCA will be hosting American Heart Association CPR Training.  Having the proper CPR training could prove to be invaluable life saving skill in the case of an emergency.  Whether you would like to know CPR for your personal peace of mind or whether the training is required for an aspect of your life we are excited to offer training through the YMCA.
Date: January 10
Time: 4 hr course 9:00a to 1:00p
Location: Owen County Family YMCA
Cost: $50 for members and non members. Pre-registration is required as the class size is limited to 8 and can be done at the Y's Member Service Desk at 812.828.9622
Youth Dance Classes
Build self-esteem through movement!  Explore tap, ballet, hip hop and creative movement dance with YMCA dance coaches.  Progressive classes are based on skill levels for ages 3-16 with a Spring Recital to feature the students progress.
Registration opens monthly for new and reoccurring students. …..more information
---
Dates to Note:
November 2: Session VII Group Fitness Classes underway. Register early for your favorite classes
December 22-January 2: SOCS Winter Break no Youth Dance, After School or Teen Friday.
December 22-January 2: Winter Day Camp 7 AM – 6 PM (10 hour daily limit) Monday – Friday for ages 5-12 (1/2 day December 24 and 31, Closed December 25, January 1)
December 24: Christmas Eve. The Y facility will be closing at 12:00p
December 25: Christmas.  The Y facility will be closed for the holiday
December 29-30: Swim Clinic for age 6-18 from 1:00 – 3:30pm
December 31: New Years Eve. The Y facility will be closing at 12:00p
January 1: New Years.  The Y facility will be closed for the holiday
January 2: Get Fit Challenge begins
January 2: Fit Life Challenge begins
January 3: NETA (National Exercise Training Association) Group Exercise Certification Course 8:00a to 4:30p.  Open to anyone desiring to become NETA certified
January 4: NETA (National Exercise Training Association) Yoga Inc Course 8:00a to 1:00p.  Open to anyone desiring to become NETA certified
January 5: Group Fitness Session I starts!
January 9: Book Club (free).  Book will be The Winter People by Jennifer McMahon.  6:30 – 7:30p
January 10: CPR / AED Training.  Cost $50 for 4 hr course.  Preregister at Members Service Desk.  9:00a to 1:00p
February 2: Last day to register for Adult 40+ Basketball League or Adult Team Basketball League
---