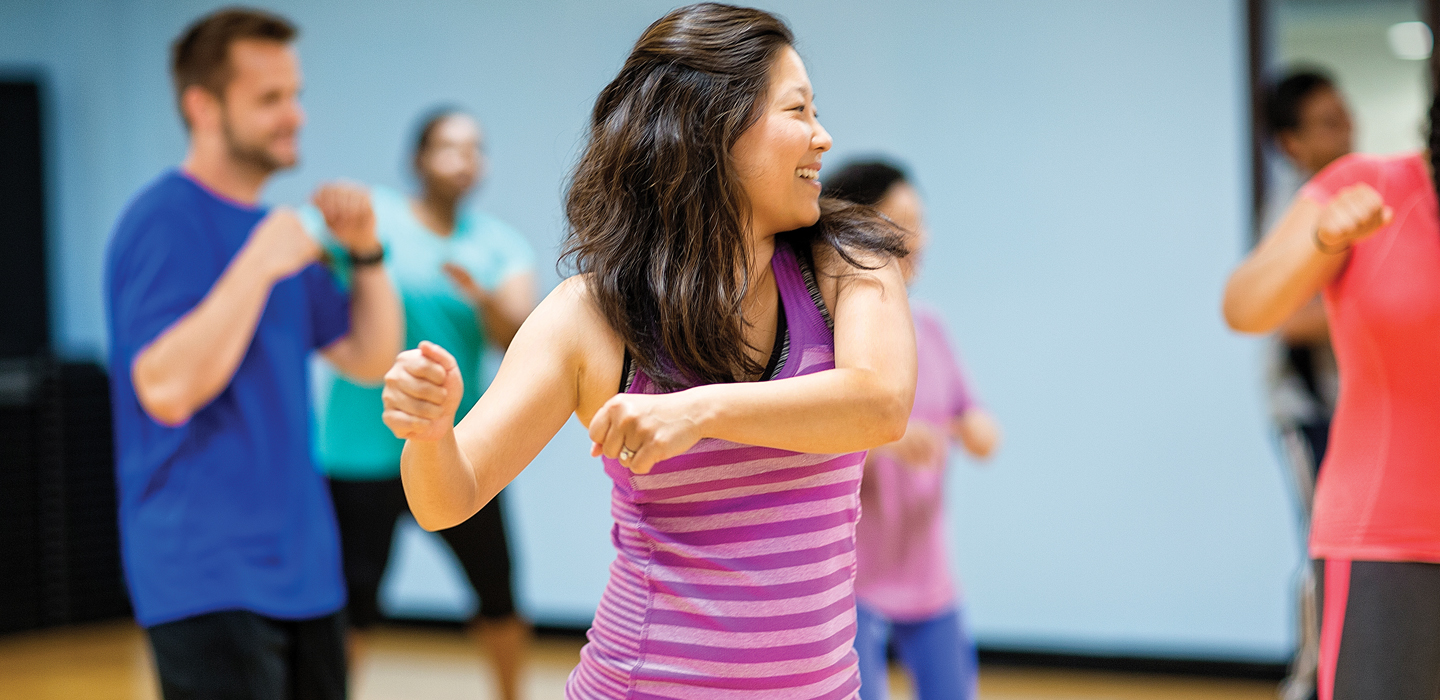 Active Adults
T / TH 10:30 – 11:15a
$32 member / $64 non-member
Warm up, 20 minutes of low impact cardiovascular exercise with intermittent bouts of toning exercises, 20 minutes of basic Yoga postures to improve balance and flexibility.
SilverSneakers
M / W 10:15 – 11:00a
Free to SilverSneakers members / $32 member / $64 non-member
Focus on functional strength and flexibility using a chair for balance and support when needed. SilverSneaker classes are available free to SilverSneaker Program members or Y members may attend for a fee.
Cardio Splash
M / W / F 9:00 – 9:45a
$44 member / $88 non-member
Focuses on improving range of motion with emphasis on a slightly longer cardio portion of your workout.
Yoga Sunrise
M / W 8:00 – 8:45a
$32 member / $64 non-member
This wellness-oriented Yoga class will concentrate on strengthening and toning core muscles, especially abs, hips, and back. Posture, balance, and flexibility will also be stresses. Poses can be accomplished with a chair for balance or support if needed.
Strong & Fit
M / W 5:30-6:15p
$32 member / $64 non-member
Improve cardio vascular fitness and develop a lean strong body with basic toning exercises. This class is "no dance" so participants can work at their own pace and modifications will be demonstrated for all fitness
Pickle Ball
M 6:30–8:00p
$19 member / $38 non-member
Learn this great beginner-friendly sport that may remind you of ping pong without the table. You may bring your own paddles or use those provided. A great way to get some exercise, enjoy fellowship and improve coordination
Zumba
M/W 6:45-7:45p
$37.50 member / $75 non-member
Inspired by cumbia, salsa, somba and merengue music Zumba is a hot latin dance party that gets your heart pumping and tones your body.
T.A.G.
T / TH 4:30-5:00p
$24 member / $48 non-member
TAG (Thighs, Abs, Glutes) Take 30 minutes to tone those problem areas! Suitable for all fitness levels. Must be able to get on a mat.
Aqua Fit
T / TH 5:30-6:15p
$32 member / $64 non-member
A high energy workout in the water – endurance and strength without the stress on your joints!
Step & Tone
T / TH 5:30-6:30p
$37.50 member / $75 non-member
Class begins with step aerobics and ends with challenging toning exercises.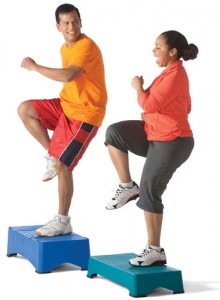 Saturday Yoga
Sa 10:30 – 11:15a
$19 member / $38 non-member
A blend of strength and flexibility with modifications for a variety of personal challenges.
NEW BALLROOM DANCE
Tuesday 6:45 - 7:45 pm (waiting list only), Tuesdays 7:45 - 8:45 pm
$24 member / $48 non-member
Starting Session II Feb 20 - Apr 15
This will be a fun class for beginners. It's open to singles or couples. Tay Aoki will utilize his years of experience as a competitive ballroom dancer to bring the grace and poise of dances like Waltz and Tango to Y members and guests.
Classes Also Available Session II. See above descriptions of the classes.
Yoga Sunrise M/W 8:00 am
Cardio Splash M/W/F 9:00 am
SilverSneakers M/W 10:15 am
Active Adults T/Th 10:30 am
TAG T/Th 4:30 pm
Strong & Fit M/W 5:30 pm
Step N Tone T/Th 5:30 pm
Zumba M/W 6:45 pm
Aqua Fit T/Th 5:30 pm
Pickleball M 6:30 pm
Saturday Yoga S 10:30 am
NEW Ballroom Dance T 6:30
If enrollment is not at established minimum prior to 24 hrs before the first class of the session, we will cancel or combine the class. Please register early!
Group exercise sessions are for 7 weeks
Any transfers must be requested during the first week of classes
Payment in full is due at time of registration
Members can sample any class one time for free
Pay-as-you-go allows you to pay per class for any class with openings. Members pay $4 per class and guests pay $6 per class (additional fees may apply to non members participating in the class as well as using the facility)