Our YMCA Facilities
Fitness Center
The Fitness Center is equipped with a variety of tools to meet your fitness needs and levels. For strength training we have free weights and weight machines to work all the muscle groups. For cardio fitness we have treadmills, upright and recumbent bikes, rowing machines, step machines, and ellipticals.
Orientation
Anyone new to the Owen County Family YMCA is entitled to an orientation to the Owen County Family YMCA Fitness Center. You will work with a coach or trainer to become oriented on all the machines. Contact the Y at 812-828-9622 for more information or to set up an appointment.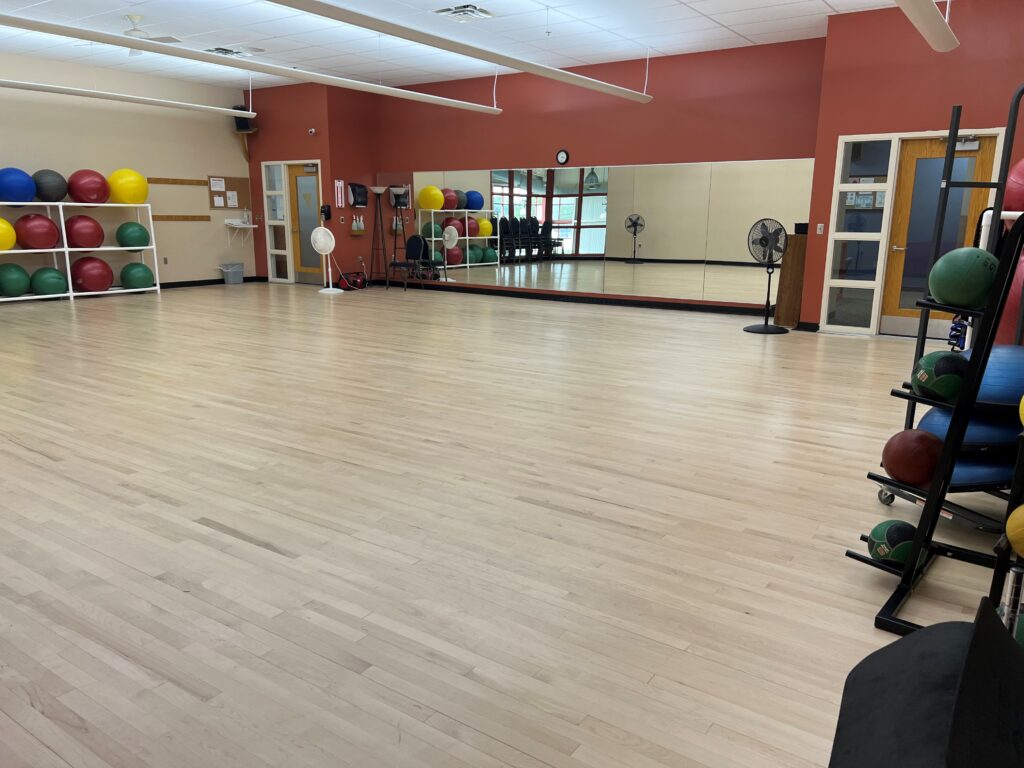 Group Exercise Room
This classroom is equipped with free weights, Bosu balls, steps, resistance bands, and yoga mats. A variety of group exercise classes are offered each week to keep you accountable and motivated.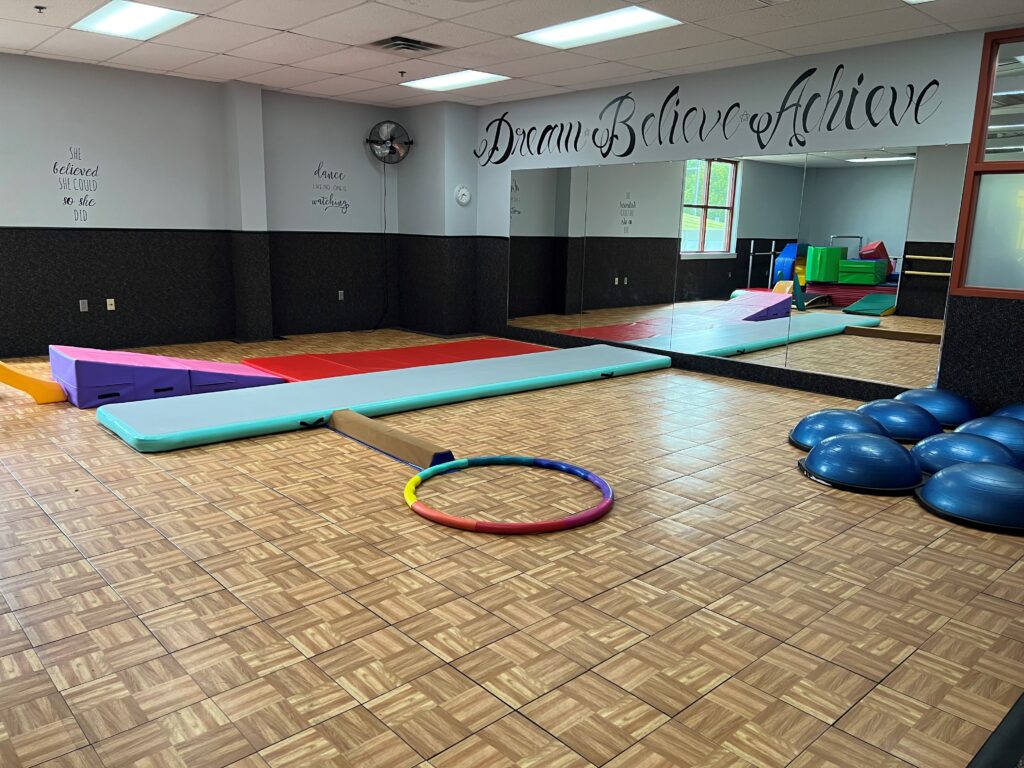 Dance Studio
Utilized for our Youth Dance Classes, our Dance Studio is equipped with all the equipment needed for gymnastics, ballet, and dance mix classes. Our classes are progressive and meet weekly throughout the school year, with a recital held in May. Rates are paid monthly.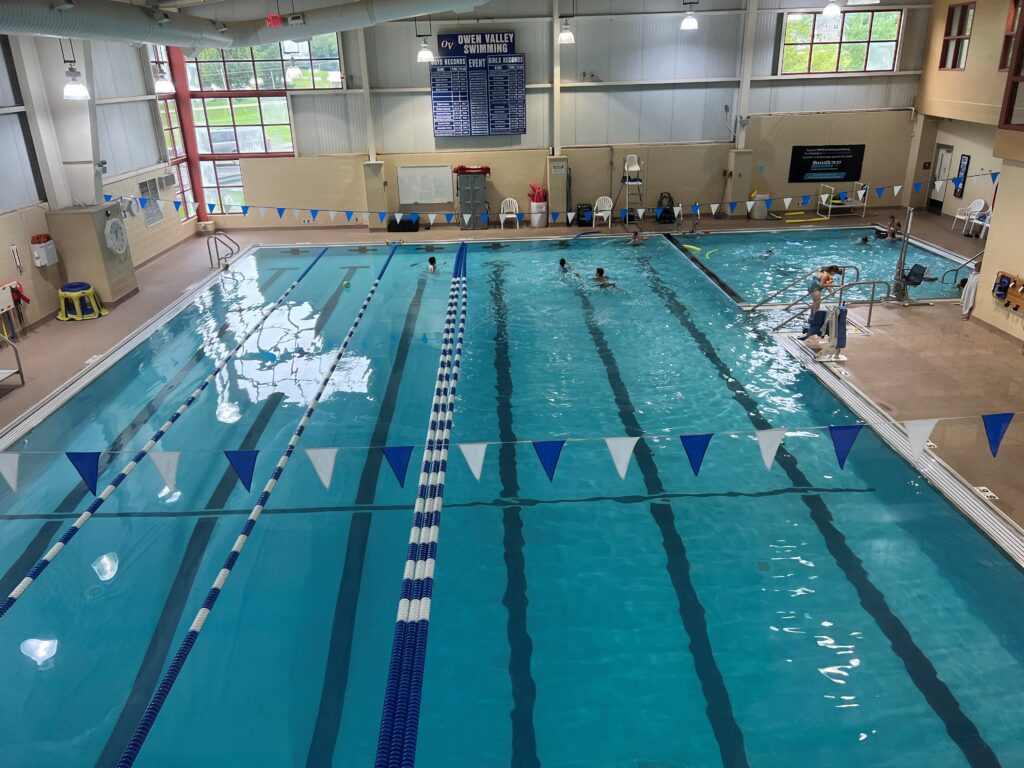 Pool
Whether you are swimming laps, taking an aquatic class, or swimming with the family, we have something for everyone. We have adult group fitness classes, and we offer private or group swim lessons. We strive to have at least 1 – 2 lanes open for lap swimming. The swim laps go from 4 feet to 8 feet in depth, and we have a 4-feet flat section for parents with children. The therapy pool and the lap pool have a handicap-accessible lift chair.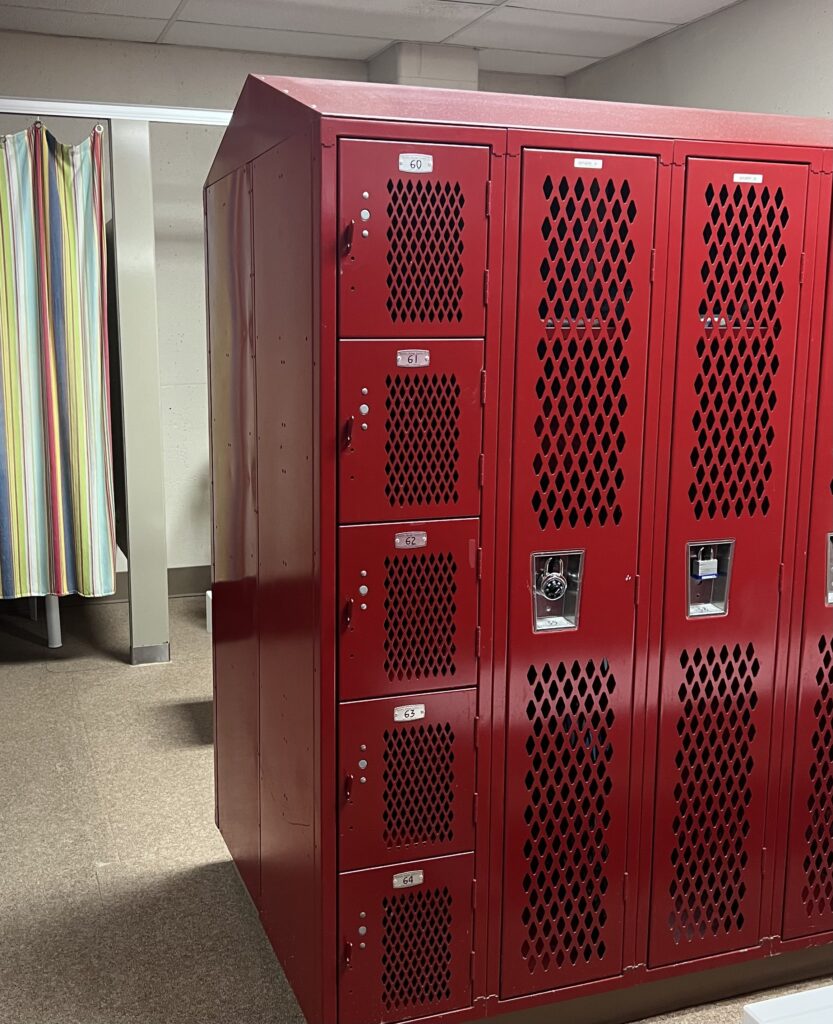 Locker Rooms
Locker rooms are available for women, men, and family. Children age 4 and over are not permitted in the opposite sex locker rooms but are encouraged to use the family changing rooms. Adults not needing the family changing rooms are asked to use the regular locker rooms. Use of cell phones and photo equipment is not permitted within the locker rooms.
Sauna
After you have worked out, visit our sauna to relax before ending your visit at the Y. The Y Dry Sauna aids in sweating your way to better health by detoxifying the body, purifying the skin, aiding in weight loss, and easing joint and muscle pain. Please be aware of health complications with heat. Sauna is open during pool operating hours.
Gym
The gym is open for unscheduled play as well as Y activities such as basketball and dodgeball, badminton, pickleball, and gymnastics. The gym can accommodate basketball, badminton, and volleyball. The gym is also a gathering place for community activities that the Y hosts.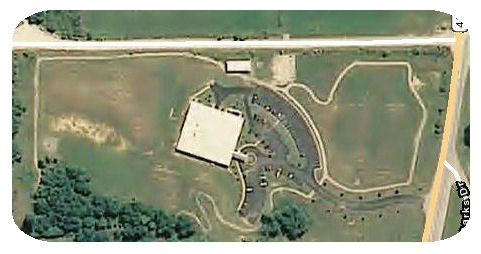 Outdoor Track and Trail
When looking for a change of view, try our Outdoor Track and Trail. We have a 1/4 mile paved track area in the front and a 1/2 mile gravel/dirt trail that wraps around the back of the facility. The outdoor Track and Trail are open to members and non members at no cost.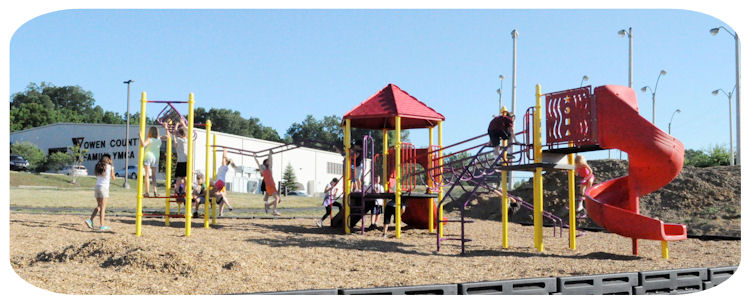 Outdoor Playground
The outdoor playground is open to members and guests of the Y. The colorful playground is a great addition to the Y for youth fitness as children play outdoors during youth camps and child watch hours. The playground is also open to the public after 6pm and on weekends.
Child Watch Area
Convenient in-house childcare is available to parents while they exercise or participate in a program. Child care is available to children ages 6 weeks – 8 years.
Community Room
Our community room is available to rent for community or personal meetings and events.
Planning an event? Make a splash with your next event or party.